Red Hills Horse Trials Begin This Weekend in Tallahassee, FL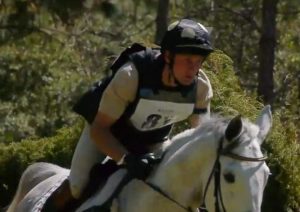 It's back! One of the most well acclaimed equestrian events in the Country. The first weekend in March is an exciting time for Tallahassee residents and for good reason! In addition to beautiful Spring weather in Tallahassee, FL making way for longer days, children are anxiously awaiting the arrival of spring break, and Tallahassee, FL equestrians prepare to host the Red Hills Horse Trials once again. The 2015 equestrian event occurs from March 5th through the 8th at Elinor Klapp-Phipps Park, and this year promises to be one of the most exciting since the trials began more than 16 years ago.
The Red Hill's organizers will unveil a new 3,611 meter course that is creating a lot of buzz for both competitors and the spectators alike designed for increased visibility. The new obstacles are said to be one of the most challenging in the nation, and will be a test for both rider and horse. Dressage events begin early this year, on Thursday, and get ready for a beautiful finish on Sunday at 2 pm with the North Florida Paso Fino Horse Association's Demonstration!  This year, riders will be vying for a place on the US Equestrian Team that will compete in the 2014 World Equestrian Games in Normandy, France in August.
Bring the family out this weekend and enjoy everything the Trials have to offer. Tickets  for a one day pass are $15.00 per adult and $30.00 per adult for a weekend pass, children 12 and under get in free. Proceeds over the years from this event have been donated to wonderful local events and organizations like Tall Timbers.
Between events, you can enjoy shopping at the "Avenue of Shops" featuring area vendors. Food trucks and other local restaurateurs will be there serving up a variety of delicious foods.
Grab your chairs, blankets etc. and head on over to the Hills (Directions to Red Hills Horse Trials).
2015 Red Hills Horse Trials Event Schedule
Thursday, March 5  
10:00AM – FEI Veterniary Check-In
Friday, March 6
7:40 AM — FEI Test Rides
8:00 AM — All Divisions Dressage
Saturday, March 7
8:00 AM —  5 PM Cross Country – All Divisions
Sunday, March 8                     
8:00 AM — CIC Horse Inspections/Formal Jogs
8:00 AM — Preliminary, Intermediate, Advanced Stadium Jumping
10:00 and 12:00 PM Guided Wagon Tours of the Elinor K. Phipps Park
12:00 Presentation of Color Guard by Leon County Sheriff's Color Guard, Hands & Hearts for Horses Demonstration
ONGOING:
Presentation of Awards – All Divisions
Victory Gallops Awarded After Each Division
Avenue of Shops, Saddlers Row and Exhibits
Saturday – Sunday Demonstrations and Exhibitions
Looking for a particular rider?  This Ride Time Schedule Might help you find  your Rider.
Other Equestrian Events in Tallahassee Florida 
Mahan Farm Uncoming Events – http://www.mahanfarm.com/Upcoming_Events.html
Equestrian Properties In the Tallahassee Area 
More and more people today are interested in horses, in riding and what better place to live, ride and network with other equestrians than Tallahassee, Florida. Our brokerage specializes in equestrian properties in North Florida. We've created a specialized equestrian home search  and List of Properties for Sale in N. Florida with Horse Potential just for you, to browse area listings and properties that are horse friendly. Let us help you find your Tallahassee, FL horse-ready home or property. Contact us at HomeSalesofTallahassee.com!