This week, at First Story Real Estate Company in Tallahassee FL,  we've been discussing the shift over time in the young first home buyers from generation to generation.  We have several generations represented in our office including millennial real estate agents, so we certainly have the insight for comparisons decade to decade and changes in real estate interests and expectations. Twenty years ago it was the dream of many young people to settle with a family in the suburbs, have the storybook brick home, and a white picket fence. Although some millennials, may still find this lifestyle desirable, for the most part their real estate priorities are changing. Driving the shift in real estate styles and buyer needs are higher numbers of college students, graduates, professional jobs, changing roles of women in the workplace and of family dynamics in general as well as trends in green building and lifestyles.  Factors such as walkablity to amenities, locations near parks and recreation, proximity to work, nightlife, and even cell phone service are what the younger generation are looking for. Urban infill planning and changes in the midtown and downtown Tallahassee areas are addressing placemaking for these factors as well.
Tallahassee FL is becoming such a great market for "Millennial Real Estate" because of its growing young professional demographic, buzzing nightlife, and trendy condos that are being built in the Midtown and Downtown Tallahassee area. The reliable city transportation system has also been a big plus when it comes to attracting the younger generation. Additions of City Parks, walking and biking trails have added to the attractiveness of these areas.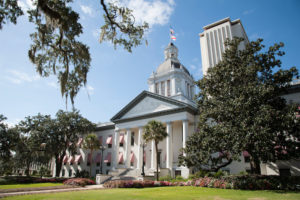 Several of our featured listings meet the criteria of what millennials want in their first home. One of our condo listings, located in Hillary House Townhouse neighborhood in Downtown Tallahassee, 202-1 Johns Drive is located in that popular path near the Capitol. This listing is a trendy, professionally decorated and designed, dare we say sexy townhome, close to all the action, but tucked away off the beaten path that provides a calm atmosphere after a long day.
Another awesome single-family home, a cottage style bungalow at
1331 Gibbs Dr. Tallahssee, FL 32303 minutes from Midtown and Downtown Tallahassee is convenient for students at FSU, and is a great starter home. The renovations are attractive, the home is move-in-ready for any age buyer and is affordable at $122,500. 1331 Gibbs Dr, Tallahassee, FL is a find with it's fened yard, professional landscaping, beautiful like new kitchen, bamboo floors and updated bath. These are just great listings that have been well cared for and it shows!
These listings have appealed to those in their late 20s and 30s who are looking for their first home, but aren't ready to take the dive outside city limits to buy the "traditional" style home that their parents bought when they were that age.
So the question is, are you a millennial feeling this housing shift? If so, let us help. Our agents specialize in the Millennial real estate buyers and we know how to find the perfect home for the discretionary buyer desiring location, convenience and style.  Contact Us for a showing on 202-1 Johns Drive or 1331 Gibbs Drive for a list of other trendy homes with convenient locations near the heart of the City.
Briana Lech, Social Content Creator, First Story Real Estate