If You're a Seller, Don't let The Holiday Keep You From Listing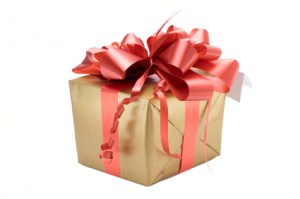 The halls are decked, people are nestled in their homes, but creatures are stirring and what a perfect gift that receiving an offer on your home? Whoever tells sellers that people do not buy homes during the holidays is not correct.  The holidays are busy times for home-buyers, shopping, traveling and relocating are sometime rolled into one big trip.
December and January have historically been the busiest months of the year for me. Not sure if it's because I work thru the holidays, answer the phone or if it's just sheer luck, but I really enjoy the holiday home buyers. They're serious, they need homes, are starting new jobs or lives in Tallahassee, and time is of the essence!  Since I offer tours, and information for those relocating and considering Tallahassee, FL as a new home, I really enjoy showing the city in all the holiday regalia! We send out more relocation packages in December than in any other month of the year!
Squeezing a closing in before the end of the year saves buyers money for taxes, helps some qualify for homestead exemption for the entire next year – saving hundreds to thousands. Lenders are really trying to make end of year sales, title companies want to finish strong – the entire buying and selling teams we work with all concentrate on helping buyers and sellers move quickly to meet their goals.
If you are shopping for a home during the holidays, remember, it is hard for sellers, working around holiday events, family schedules as kids are home for the holidays, but most want to sell their home and a very gracious to accommodate home-buyers provided they allow enough notice for the sellers to prepare.
So What Do Holiday Sales Look Like in Tallahassee, FL?
In Tallahassee Florida, take a look at the Tallahassee housing market and the numbers of closings in December-January holiday seasons for the past three years:
Listings SOLD increased in January  2012- December 2013, and prices are steadily increasing over the three year comparison. Interstingly, Days on Market averaged the same in 2010-2011 as in 2012-2013.
Total sales in these years in Tallahassee, FL were:
1705 sales in 2010
1719 sales in 2011  a <1% increase over 2010.
1968 sales in 2012  a  13% increase over 2011.
The Tallahassee Florida home sales market is improving… can't wait to see the stats for December 2013 and January 2014!  If you are asking yourself, "Should I list my home during the holidays?" you have no reason not to really,… we are moving real estate, our Home Sales of Tallahassee Team is listing 3 new homes this week, and more to come. We are Realtors working thru the holidays to serve home buyers – let's get these buyer's in your home, and let's make it a showing they will not forget and that will produce a sales contract for you! Call us today for a FREE listing evaluation of your home. Contact Debbie Kirkland, Tallahassee Realtor.