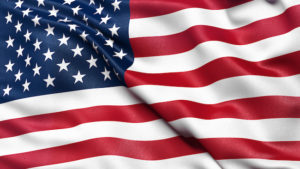 Who doesn't love a great fireworks display? Wondering where to find the fireworks in and around Tallahassee, FL? We have all the scheduled events for the area listed below. First time enjoying the 4th of July here? Remember- be prepared for those afternoon and evening summer showers; pack an umbrella or poncho just in case. Wear comfortable clothing and shoes that you don't mind getting a little dirty. Don't forget to bring a chair so you can enjoy the firework display without having to sit on the possibly wet ground.
Tallahassee
Tom Brown Park – Fireworks at 9:45 p.m.
The City of Tallahassee hosts their Celebrate America 4th of July event each year at Tom Brown Park. Entertainment includes music, food vendors, arts and crafts, kids activities in a designated kid's zone, and a naturalization ceremony which is so awesome to see as America welcome new citizens. All the fun begins at 5:30pm, but we recommend arriving early in order to find a parking spot and find a good place to watch all the action. This year's local band lineup is The Kenny Hill Band and Swingin' Harpoon, and Crooked Shooz.
How to get there…. Catch the StarMetro free shuttles to Tom Brown Park from the Koger Center beginning at 5:30 p.m.; return shuttles back to the Koger Center will begin after the fireworks display has ended. It's family event so play by the rules…No pets, personal fireworks (including sparklers) or alcohol are permitted in the park during the event.
 Sopchoppy
Myron B. Hodge City Park (220 Park Avenue, Sopchoppy, FL)  – Fireworks begin at dusk
The celebration kicks off in the morning with "A Real & True Americana" Parade in downtown Sopchoppy.
After the parade, the day continues on the bank of the pristine Sopchoppy River at Myron B. Hodge City Park . There you will enjoy mighty fine music performers and other entertainment, arts, crafts and food vendors, exhibits and kid's booths. As the sun sets and the moon rises, our celebration concludes with our "must see" fireworks display that fills the sky and the river reflects.I love this…  MR LEGGS Contest on July 4th @ 4:30pm . . . Sopchoppy has never been known for being dull and uneventful Here's how you boys can become this year's "Mr. Leggs" of Sopchoppy.
All men over the age of 18 are invited to join in the fun with the chance at winning this most prestigious award. "Mr. Leggs" will win a trophy, a t-shirt, HALF of the money collected in the contestants' tip jars, and join in next year's parade as the 2014 "Mr. Leggs" contest winner. The winner is chosen by the largest amount of money collected in the contestants tip jar at the end of the contest. This contest is in memory of Mr. Leggs himself, Bill Stephens. So men if you have what it takes, bring your pretty legs and friends with $$$ and join in this very popular and fun contest. You can pre-register by contacting Pollie Lawhon at pollielawhon@hotmail.com or register at the parade or the park on the 4th of July. It is free to register.
Apalachicola – Map

Riverfront Park– Celebration takes place Thursday July 3, 2014 at dusk.
The third annual Apalachicola Fireworks Celebration this year will be held July 3rd.  The celebration starts with the Red, White and Blue parade from Lafayette Park and ending at the Riverfront Park, followed with music, food, beverages and of course FIREWORKS DISPLAY over the Apalachicola River at Riverfront Park.  Everyone is invited to come out and celebrate this wonderful day.  For more information call (850) 899-8689. Seafood in the Park Firecracker Fried Shrimp,Low Country Boil,Live Music, Refreshments and Silent Auction 12-10 pm
Chattahoochee  – Friday July 4th

Chattahoochee River Landing Park – Festivities begin at 11 a.m., fireworks begin at dark.
Activities begin at 11:00 am (est)
Food, Music, Games and Contest throughout the day with Fireworks at dark
Admission
$3.00 per vehicle
$1.00 per person for walk ins
A portion of the proceeds benefit The Wounded Warrior Project Brought to you by Chattahoochee Main Street.
Midway
Peters Road – Fireworks begin at 9 p.m.
Monticello
Jefferson County High School – Fireworks begin at dusk.
Our local communities and even some Tallahassee neighborhoods like Summerbrooke offer a lot of fireworks displays on July 4th! If you are not sure your neighborhood has fireworks or 4th of July events, just ask your new neighbors!  Search Tallahassee Florida Neighborhoods for your next home. Call us to see where you will fit in…we're your home-finders.